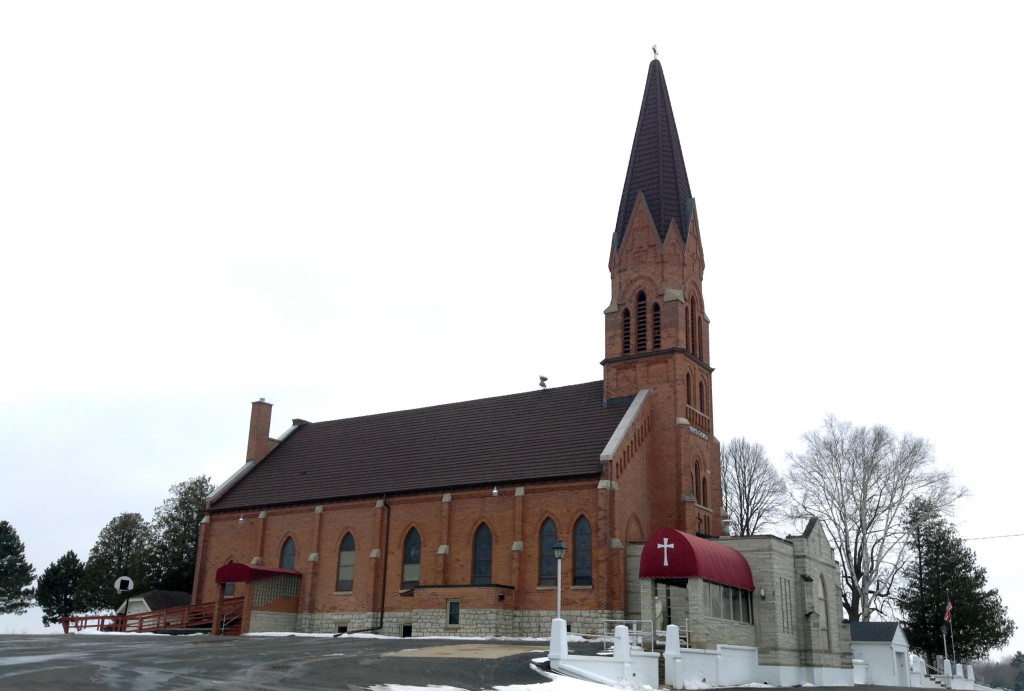 Welcome to Holy Name of Mary Catholic Church located in Southern Door County in the community of Maplewood, Wisconsin.   A spirit-filled classic country church on a hill.  A very special place to worship and feel God's presence.   If you are visiting Door County please make us part of your vacation plans.  What a great way to give thanks for the blessings you have received.
Sunday Mass 9:00 am
Daily Mass Thursday 9:00 am
Bishop Ricken has reinstated the dispensation from the obligation to attend Sunday Mass in the diocese until further notice. We will continue to celebrate the Mass every weekend for those who are able to attend and are willing to strictly follow the proper health protocols. During this time of increased infection, our parish will be even more vigilant about following the diocesan guidelines to prevent the spread of COVID 19 and allow as many people as is safe to come to Mass without fear of infection. The wearing of masks is mandatory at Masses

.
Fr. Ryan's Sunday Mass stream and homilies are available on the Corpus Christi Parish website (click the link below). Call the parish office (920-856-6440) for a paper copy of the homily:
Our Mission Statement: Together with God in loving and serving others!